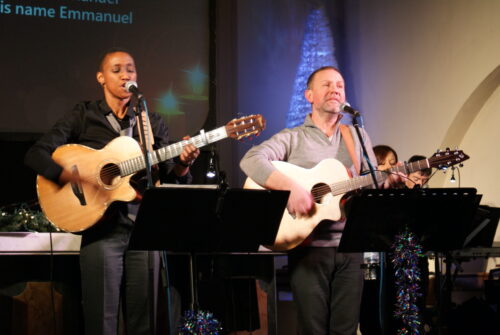 Special guest at the Boyce and Stanley Christmas Concert!
Christmas was even more eventful this year for Dan and 'Onelifemusic'….. Along with all the other wonderful and many Christmas festivities Dan was pleased to be a part of this season, being the special guest at the Boyce and Stanley Christmas concerts truly put the Star on our Christmas tree.
Singing two of Dan Callow and David Andersons Christmas numbers with the CJM band and accompanying them with a further number was great fun and contributed to what was a beautiful evening.
It was equally lovely to see Mike Stanley back on stage with Jo and the band performing their old favourites and some great new numbers.