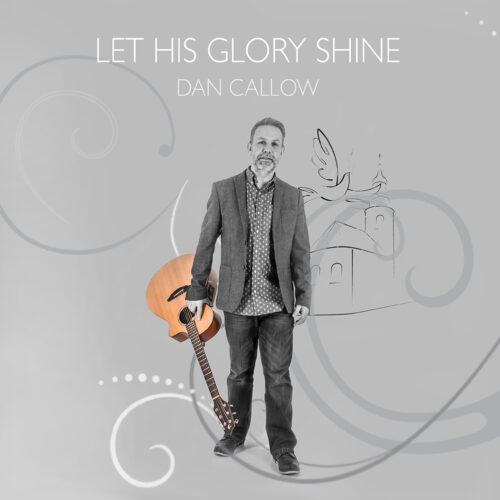 Let His Glory Shine: Dan Callow's debut 6 track CD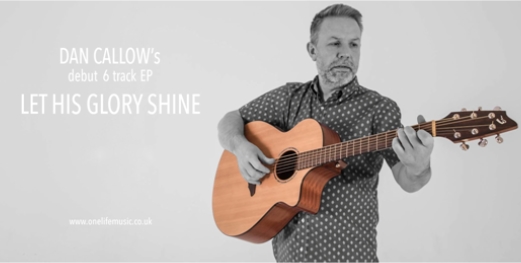 Dan Callow is already a well-known face and voice in schools and churches in the Birmingham Diocese as the driving force behind OneLifeMusic and through his ministry, his music is well established in school liturgies. He has already recorded many of his hymns and songs and published them as resources to assist schools in their liturgy; these include two books and a Mass setting, 'The Children's Mass'.
Now this rising singer-songwriter from South Staffordshire is sharing his soft and prayerful vocals, his engaging lyrics and these beautiful arrangements, some new, some such as the title track 'Let His Glory Shine', already loved, with a wider audience. His debut 6 track EP is a labour of love and prayer, an exciting new step for Dan that he hopes you will engage with and will deepen your faith as you journey.
Pope Francis encourages us to, "Find new ways to spread the word of God", a challenge that Dan and his team willingly take on on a daily basis through their work. This CD is one of the answers to that challenge, endeavouring to strengthen his faith and the faith of others through these beautiful songs, to provide new hymns for worship in schools and parishes, to encourage others on their journey and to provide the much needed funding to continue with their ministry.
Whilst 'finding new ways to spread God's word', we must not forget our past and two of the songs on the EP manage to combine the old with the new; from the ancient prayer of the Anima Christi Dan has written a new post communion hymn, 'Soul Of Christ', while 'Mary Of Gladness' follows Mary's devotion to her son through Dan's adaptation of the 'Salve Regina'.
Dan hopes that we'll be "Singing psalms, hymns and spiritual songs with thankfulness in our hearts to God" (Colossians 3:16) when we meet in prayer and worship and whenever we listen to this exciting new CD.