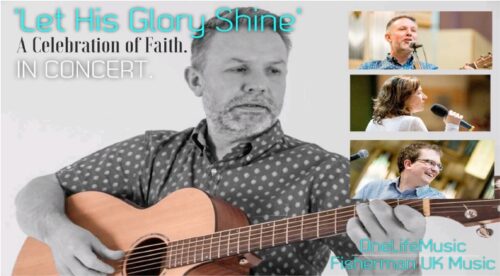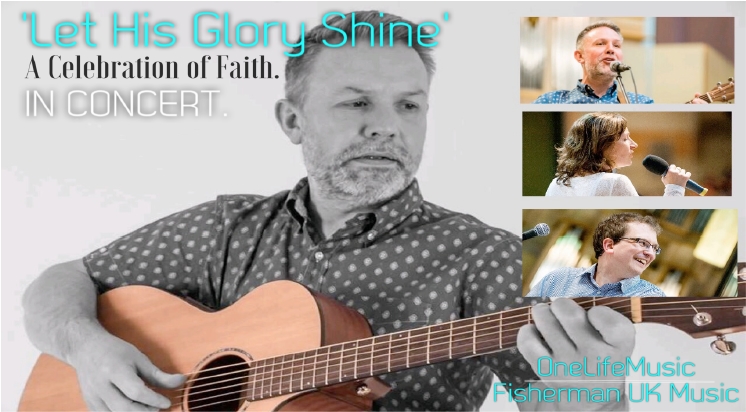 'Let His Glory Shine' A Celebration of Faith – In Concert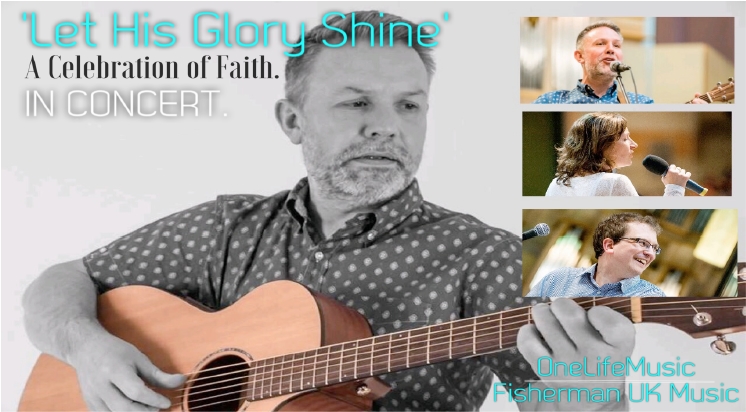 OneLifeMusic and Fisherman music have found themselves over the last few years teaming up on many occasions to bring ministry and music to schools, parishes and events across the Midlands, sharing their faith, their array of gifts and their music as they go. Now they are pleased to announce they will be teaming up once again for
two autumn concerts with another date set for the spring.
Music from Dan Callow's recently released EP Let His Glory Shine, as well as some of his older well loved 'Callow and Anderson' classics, will be shared alongside the wonderful, Yvonne Stanley and Andy Ross and the music of the late Mike Stanley.
While 'Singing psalms and hymns with thankfulness in our hearts to God' Col3:16
This evening celebration of faith filled music and fun will see them collaborate once again, along with their band and local school choir for what will be a truly spiritual and uplifting evening.
Further details:
Wednesday 30th September 7.30pm for the 'Together Churches of Codsall and Bilbrook' Trinity Methodist Church, Histons Hill, Codsall
Sunday 11th October 6.30pm for the 'Together Churches in the Kingstanding area' St Luke's Church, Kingstanding, Birmingham.
Tickets are available online www.onelifemusic.co.uk/shop from the concert venues and on the door. Adults £5 Under 18's £2.50.