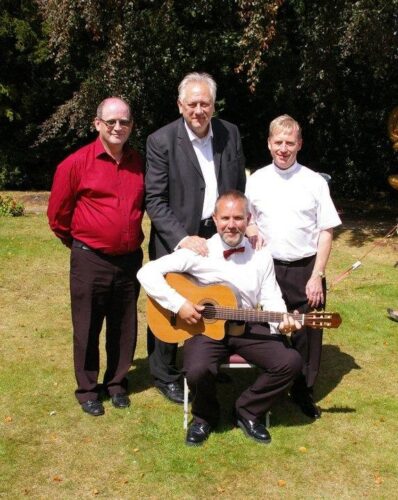 Compton Hospice Re-Opening Celebrated With Song Release August 2011
The re-opening of Wolverhampton's Compton Hospice is set to strike a chord with supporters after the release of a song to celebrate the redevelopment.
The reflective pop song One Life has been jointly written by Wolverhampton musician Dan Callow and city school teacher David Anderson. The track features Dan on lead vocals backed by the Compton Hospice choir.
The song was first performed at the re-opening of the main patient unit at the hospice in August, following a £3.5m refurbishment.
The year-long building work involved the creation of 18 single, en suite patient rooms, offering improved dignity and privacy for patients, as well as the re-development of the day unit and therapy facilities.
Wolverhampton's Revolver Records have released the track; all proceeds will go to the hospice's Raise the Roof appeal.
Dan Callow, from Bilbrook who is a volunteer in the chaplaincy team at the hospice, said: "We wanted to mark this historic development for Compton Hospice in song. The track is a real celebration of the life and love of Compton Hospice."
Katie Love, from the Compton Hospice fundraising team, said: "Dan got a great response from the crowd when he performed the song at the re-opening of the hospice. We hope One Life will enable more people to take part in and enjoy this major landmark for the hospice."
Paul Birch, managing director of Revolver Records, said: "It's a great track for a really good cause. We're just really pleased to able to help two Wolverhampton musicians with their charity track for such a fabulous local organisation as Compton Hospice."
The track costs 79p to download and is available at www.revolverrecords.com or on iTunes.