About Us
OneLife Music is a Retreat and Music Ministry that has passion and belief for delivering original, exciting and faith-filled retreat days for Primary and Secondary schools which are rooted in Scripture and formed by Christian Values.
We seek to create and deliver engaging, lively and prayerful retreats surrounded in original liturgical music that has been written and produced in house by the OneLife Team and aimed to deepen the faith of all ages in the school.
We believe passionately in sharing our own faith with schools through our carefully designed retreats, where the teachings of Scripture and the Values of the Church remain central in all we do.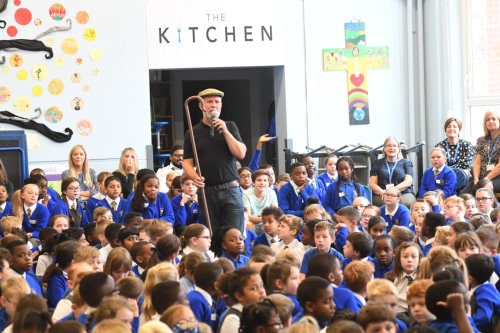 Dan Callow is the founder and driving force behind OneLife Music. His 20 plus years of working with and inspiring young people has given him the perfect skills and experience required for delivering engaging and rewarding workshops.
Even from the beginning, working as a youth worker at the Birmingham Dioceses Soli House (over 20 years ago!!) Dan has always put his skills and passion to good use. Be that in writing music, teaching and or leading young people. He spent a number of years teaching the music curriculum to schools across West Midlands, as well as for many years taught one to one guitar lessons before devoting his energy full time into the ministry of OneLife Music.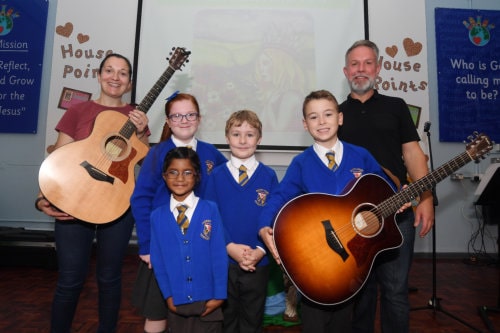 Emily Jordan joined the team in September 2015, bring her wonderful collection of gifts, experience and enthusiasm to the team.
Her passion for working with young people also began at Soli House, the Birmingham Diocesan Youth Retreat Centre where she spent four years. Following this, she spent thirteen years working as a full-time Lay Chaplain for a collaboration of Catholic schools in South Staffordshire, consisting of a Secondary School and five Primary Schools. You will also see her from time to time behind the drum kit as part of CJM Music team!