About Us
The dream:
Building from a deep enthusiasm for working with and inspiring young people. Dan and his team have put together their individual talents, skills and experiences to endeavour to provide both appealing, spiritual and enjoyable experiences in schools, that not only develops children's and teachers confidence and knowledge in music, but also deepens their community of faith and in turn enhances their enjoyments and potential in school life.
---
Dan Callow

Dan is the founder and driving force behind Onelife Music. His 20 plus years of working with and inspiring young people has given him the perfect skills and experience required for delivering engaging and rewarding workshops.
Even from the beginning, working as a youth worker at the Birmingham Dioceses Soli House (over 20 years ago!!) Dan has always put his skills and passion to good use. Be that in writing music, teaching and or leading young people. He has spent a number of years teaching the music curriculum to schools across West Midlands, as well as for many years taught one to one guitar lessons. But his real passion lies in visiting a school and inspiring children and staff to build their community of faith.
---
Emily Clark
Emily works with Dan on the Onelife Music team three days a week and when not with Onelife she shares her skills and experience as a free-lance Lay Chaplain, currently working in six Catholic Primary Schools across the Archdiocese of Birmingham. Working with EYFS, KS1 and KS2, in class groups and in Key Stage groups, leading and supporting collective worship, preparing pupils for Liturgical celebrations, as well as preparing pupils to receive Sacraments in Year 3 and Year 6. She is also a member of the CJM Music team.
Before becoming a Lay Chaplain, she worked at Soli House, the Diocesan Youth Retreat Centre, for four years. Following this, she spent thirteen years working as a full-time Lay Chaplain for a collaboration of Catholic schools in South Staffordshire, consisting of a Secondary School and five Primary Schools.
OneLife Friends
---
Angela Moran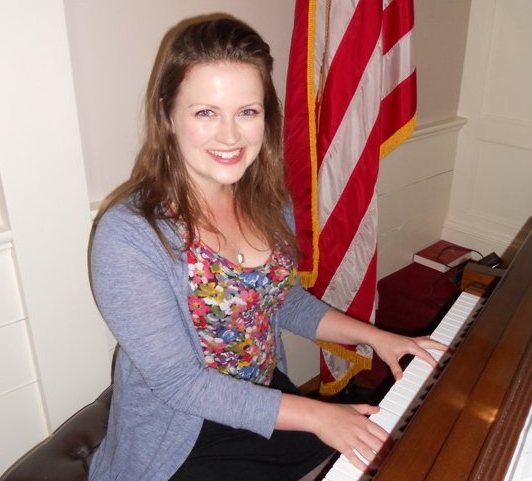 A competent pianist and string player, Angela is committed to sharing music in the service of young people. She has a strong personal sense of vocation, driven by the teaching of St James that it is through our deeds that we are recognised as true followers of Christ. After completing a PhD in Music, Angela spent two years as a Youth Ministry Development Worker with the Birmingham Catholic Youth Service and studied for her Diploma in Evangelisation. This, coupled with her many varied experiences of teaching music, proved the perfect preparation for joining the Onelife team.
---
Yvonne Stanley

Yvonne Stanley is a level 3 BSL sign language instructor who works with Onelife Music on a freelance basis.
Her company www.fishermanukmusic.co.uk has experience of teaching BSL in schools to children from preschool to Year 6 and level one and two signing in Colleges of Higher Education, whilst sharing the music and ministry of her late husband Mike Stanley.
She worked closely with Mike Stanley and through his broad knowledge and experience of liturgy and music and Yvonne's commitment to her faith and her passion for signing meant they often collaborated signing and liturgical music to enhance understanding and faith.
Signing is a lot of fun and a visual language that children just love, which her makes her a great addition to the team in many retreat and inset days.
---
David Anderson

David is a full time teacher working in a Catholic primary. His passion lies in learning and encouraging youngsters to learn through any media available to them, whether it be art, sports, writing, number or music. His other passion lies in poetry and song writing. Having the ability to use his talents to make people think, laugh and cry by simply using the stokes of a pencil. It is this passion that has allowed him to collaborate with Dan Callow in writing much of the music delivered by Onelife Music.