Welcome to Onelife Music
Building from a deep enthusiasm for working with and inspiring children, these exciting workshops are designed to provide both appealing and enjoyable experiences of music and faith in schools, that not only develops children's and teacher's confidence, knowledge and potentials in music and community of faith, but in turn enhance their enjoyment and potential in school life.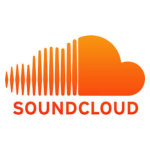 You can now listen to some excerpt of our EP on Soundcloud!
Full-School Retreat Day Duration 1 day Our new Primary school retreat day for 2016 – 2017 is called 'We Will Go Out' A day of discipleship and mission that aims through new music, sharing and refection to encourage us to more…
We Will Go Out EP – seven track CD by Dan Callow and Emily Clark. Nearly 18 months after OneLife Music released the EP 'Let His Glory Shine' we are proud to be sharing the fruits of our love, labour more…
Music Education Code of practise
Be well prepared and organised
Be safe and responsible
Have appropriate musical skills
Work well with people
Evaluate and reflect on my work
Commit to professional development
Copyright © 2017 Onelife Music. All rights reserved.
Website by Dynamek